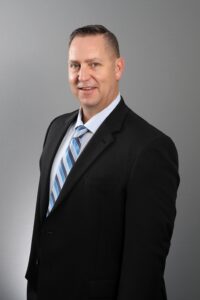 Derek France
My name is Derek France, and I'm working to earn your vote for Flower Mound Town Mayor.  I am excited about our campaign and to get out to meet even more residents of this great Town of ours.  My wife Amanda and I have been married for 23 years. We have been blessed to live in Flower Mound for the past 10 years, where we raised our three children.  Our son is an active-duty US Marine, our oldest daughter attends school in College Station, and our youngest daughter will graduate in May and then join her sister in Aggieland this fall.
I am a proven leader and astute in business acumen, with over 20 years of Government Service.  My roots of service began in early 1995 as a Police Officer in Mesa Arizona.  After nearly 7 years with the police department, I began working as a government contractor in support of both the US Dept. of State and US Dept. of Defense Training and Logistics Missions.  Through my 12 years of international work abroad I've gained valuable experience working with and respecting different cultures, religions, and ethnic groups from around the world. My experience in Program Management, Financial Operations, Business Development, and Training Services all have direct applications to Town government and being a strong Mayor.  In 2017 my wife and I founded Cross Timbers Consulting Group (CTCG) where I have served as its President and CEO. As a small business owner and consultant directly supporting large government contracts, I know what it takes to keep up with a payroll, accommodate customers, and manage a budget.
I am passionate about giving back to our community through philanthropy and volunteering.  I currently serve as an active member on the Town's Veterans Liaison Board and Animal Services Board and have also volunteered my time and expertise to the Lewisville ISD Education Foundation (LEF) on an ongoing basis.  I am an active member of the Flower Mound Chamber of Commerce and other professional organizations such as the International Stability Operations Association (ISOA), National Defense Industrial Association (NDIA), and the National Eagle Scout Association (NESA).
Our Town's forefathers, like Bob Rheudasil our first Mayor and Edward Marcus who helped guide our Towns growth, worked hard to make this a prosperous and community-based place to live.  I will take an active role in focusing on the issues and prosperity in Flower Mound through principled, innovative leadership.  I will work together with the Town Council and Staff to review our past successes and create a path that enables actions that include advancing limited government, managed spending, lower taxes, and individual liberty, while ensuring balance and respecting community differences and cultures.
Flower Mound should be a place where our residents can work, play, worship and have successful small businesses that can all co-exist in a planned and complementary community.  This is best served with open transparent government that's accountable; we can then focus on accomplishing the rest, together as one governing body. As Mayor, I will continue to convey an open and transparent dialog to foster an environment of inclusion for all our citizens in the community.
As Mayor, focusing on my established priorities will provide a cohesive sense of direction and positive results with opportunity for all.  Accomplished through fiscally conservative leadership, focused priorities for action, and leadership at the Town Council meetings. I am proud for the opportunity to serve our Town and to be the leading supporter for its success and prosperous future.
Above all, I stand for truth, justice, freedom, equality, and opportunity. I'm Ready to Lead.  Vote Derek for Mayor on May 1st.
Be sure to keep up to date with our campaign and events by liking and following our official Page and website at www.facebook.com/DerekForMayor or www.DerekFrance.com.