FMARC Christmas Party!
Tuesday, Dec 10th
The annual FMARC Christmas Party will be at the home of Patrick and Ann Martin.
Main dish is covered by the club. But you are welcome to bring a side dish or dessert. Coordinate with Ann via the Sign Up link below to let her know what you want to bring; please reply by Dec 7th.
Sign up HERE to let us know you are coming, or click on 'SIGN UP!' below.
Address:  4700 Oak Springs Dr, Flower Mound
Date: 12/10/2019 (Tues)
Time:  6:30pm – 8:30pm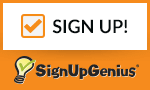 1) Candidate forum coming at our January 14th meeting. Details will be posted. 
2) Slides from the August meeting, Russell Ramsland's "The Deep State" presentation, are now posted here. 
3) New ways to stay informed on the Texas Legislative Session add to the Resources page here.
4) Get the latest communications here.
5) Looking for ways to share your talents?   
Please contact us.  We would love your help.