Meeting with the Mayors
Flower Mound – Derek France

Lewisville – T J Gillmore

Highland Village – Dan Jaworski

Double Oak – Patrick Johnson
Come hear about our towns and cities and what our mayors are prioritizing for the coming year.
Location: FM Community Activity Center (CAC), Pecan Room
Address:  1200 Gerault Rd, Flower Mound, TX 75028
6:00pm – 8:00pm
Light Refreshments
We are looking for ways to continue to grow our club and would love to hear your thoughts and suggestions.  We are in need of folks that would like to help serve on our board and planning committee for next year.  Reach out to me for any suggestions or ideas you have.  [email protected]
Angie Cox, President FMARC 2021-2022
Membership
2023 Dues – Click here to join or renew
$25 Adult single per year 
$40 Couple adult per year
$100 Victory Membership
$175 Victory Couple Membership
$7.50 Associate (under 18) per year

October 12th, 2021 – Jonathan Dunne, host of "Freedoms Disciple" on Blaze Media
An Irishman's take on American exceptionalism. Jonathon Dunne explores the "idea" of America and self-evident principles from this nation's founding documents.
June 8, 2021 Meeting
Lathan Watts - First Liberty Institute
Lathan Watts is the Director of Public Affairs for First Liberty Institute, responsible for all efforts to increase First Liberty Institute's profile in local and national markets. His focus is on expanding public awareness of First Liberty's mission, legal matters, and educational projects by coordinating communication with community leaders, influencers, policy makers, and the public at large.
To see Lathan's talk on June 8th, click on the buttons below:
April 13, 2021 Meeting
Judge Andy Eads
Denton County Commissioners Court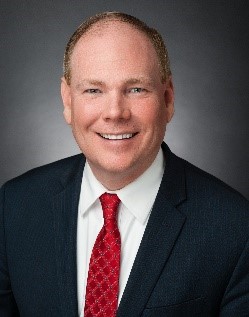 Judge Eads has served on the Denton County Commissioners Court since 2007. On January 1st, 2019, he became County Judge. Previously he served Denton County as Commissioner for Precinct 4. He has focused on cutting taxes while at the same time addressing the increasing demands of one of the fastest growing counties in Texas.
Judge Eads is the past Chairman of the Regional Transportation Council (RTC) for the DFW region. He has served on the Council for more than ten years. Civic leadership and actively fostering relationships with the non-profits in Denton County is one of Judge Eads' highest priorities.
Judge Eads began his public service career in the Town of Addison where he researced and authored the book "Addison, Texas: A Pictorial History." He is a native Texan and fifth generation resident of Denton County. He received his BBA from Howard Payne University and his Master of Public Administration from the University of North Texas.
Christine Welborn

Director of Election Integrity
Direct Action Texas (DAT)
Direct Action Texas (DAT) is the leading election integrity watchdog organization in the state. Over the past 5 years Christine has researched election fraud in 9 counties and DAT has filed formal complaints to the Secretary of State in 7 of those counties, resulting in investigations by the Office of the Attorney General. DAT was instrumental in passing election reform in 2017 and continues to champion crucial reforms in the legislature. Christine has worked closely with Elections Administrators, elected officials, and active citizens to educate, activate, and improve election integrity in Texas. The focus of DAT began with mail-in ballot harvesting but it has now expanded to all forms of election fraud.
Jeff Younger fights to stop his ex-wife from transitioning his eight-year-old son to a girl. Not only have Texas courts done nothing to protect an innocent boy, the court-ordered psychologist recommended the then six-year-old boy be medically, chemically, and socially transitioned to a girl. 
Despite evidence showing the boy has no gender dysphoria and prefers being a boy, the courts allowed the ex-wife to keep primary custody. Mr.  Younger continues the fight for his son. The courts need legislative guidance on transgender child abuse, for Mr. Younger's son, and many children like him.
Mr. Younger fights to stop transgender child abuse in the courts, in the legislature, and in the public discourse. After many battles, he has developed well-supported conjectures about how the Left achieves victory in and out of the Republican Party.
Mr. Younger runs a bespoke high-tech projects company. He's a part-time programmer, rogue mathematician, and an agency partner.
Social hour: 6:00 – 7:00pm
Meeting:  7:00 – 8:45pm
Bridlewood Golf Club
4000 W. Windsor Dr
Flower Mound, TX
1) New ways to stay informed on the Texas Legislative Session add to the Resources page here.
2) Get the latest communications here.
3) Looking for ways to share your talents?
Please contact us.  We would love your help.