Carter Page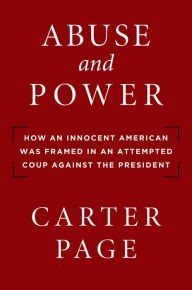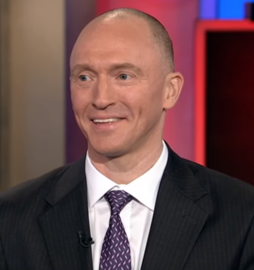 Carter Page, Ph.D.,
Carter William Page is an American petroleum industry consultant and a former foreign-policy adviser to Donald Trump during his 2016 presidential election campaign. He is the founder and managing partner of Global Energy Capital in New York and Global Natural Gas Ventures in Oklahoma City. Specializing in energy and foreign policy, he is engaged in nationwide legal initiatives to repair and protect American democracy. Page graduated with distinction from the U.S. Naval Academy, where he was a Trident Scholar. He holds an M.B.A. from New York University's Stern School of Business, an M.A. in national security studies from Georgetown University, and a doctorate from the University of London's School of Oriental and African Studies.
Signed copies of "Abuse and Power, How an Innocent American was Framed in an Attempted Coup Against the President" will be available for sale on site through Barnes & Noble. Cost $28.99 + tax.
Social hour: 6:00 – 7:00pm
Meeting:  7:00 – 8:45pm
Bridlewood Golf Club
4000 W. Windsor Dr
Flower Mound, TX
1) Slides from the August meeting, Russell Ramsland's "The Deep State" presentation, are now posted here.
2) New ways to stay informed on the Texas Legislative Session add to the Resources page here.
3) Get the latest communications here.
4) Looking for ways to share your talents?
Please contact us. We would love your help.