Important Announcements
1) September 10th meeting will feature Terry Cherry presenting "How to Have a Civil Civic Conversation"
.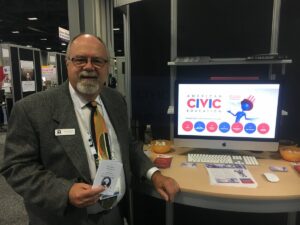 Terry Cherry with Constituting America will present "How to Have a Civil Civic Conversation." In America's current divisive atmosphere, it is important for citizens to learn how to listen and become informed about opposing points of view. We need to discover how to be an active part of the political future of our country, exercising our First Amendment Right protected by the U.S. Constitution. 
You can view Terry Cherry and Janine Turner's bio here.
Make your reservations here.
2) Slides from the August meeting, Russell Ramsland's "The Deep State" presentation, are now posted here. 
3) New ways to stay informed on the Texas Legislative Session add to the Resources page here.
4) Get the latest communications here.
5) Looking for ways to share your talents?   
Please contact us.  We would love your help.