Important Announcements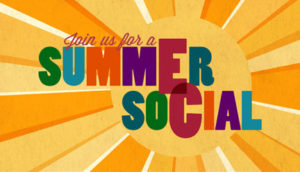 ---
Please stop by for some good mingling and conversation.  The Summer Social will be at the
home of  Richard and Cindy Steenson

.  The Summer Social is alway a good time and very popular.  Please come and bring a friend or two.  Please let us know you will be attending here.
Trump Rally Watch / Grassroots Volunteer Training
Hosted by the Denton County Young Republicans
Tuesday, June 18th from 5:30 p.m. - 8:30 p.m.
Rudy's BBQ, 520 Street, I-35 E. Frontage Road, Denton, TX 76201
REGISTER =>

HERE
Add to Calendar
2) The May video of Sheriff Murphree and Jason Mrochek speaking on illegal/legal immigration and drug trafficking is now posted here. 
3) Please let us know if you can help with our outreach at either the Flower Mound Children's Parade or IndependenceFest on July 4th here.
4) New ways to stay informed on the Texas Legislative Session add to the Resources page here 
5) Get the latest communications here.
6) Looking for ways to share your talents?   
Please contact us.  We would love your help