Important Announcements
1) Oct 8th Meeting: Chairman James Dickey  and Rep. Tan Parker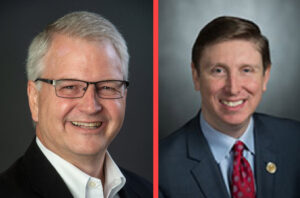 The
October 8th FMARC meeting
will feature Texas Republican Party
Chairman James Dickey
and
Rep. Tan Parker
. Chairman Dickey will be talking about the state of the Texas Republican party and Tan Parker will speak on the state of the Texas Legislature. Make your reservations
here.
2) Slides from the August meeting, Russell Ramsland's "The Deep State" presentation, are now posted here. 
3) New ways to stay informed on the Texas Legislative Session add to the Resources page here.
4) Get the latest communications here.
5) Looking for ways to share your talents?   
Please contact us.  We would love your help.
Thank you to our October sponsor!
Sgt. Danny Fletcher – Running for Denton County Constable in Precinct 4