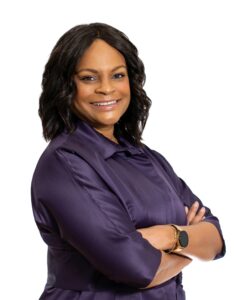 Penny Mallet
Lewisville City Council Place 3
Penny Mallet wants to lead Lewisville with a vision of one community. Penny leadership goal is to provide a community where all are welcome.

As City Leaders doing the business of Government – they should be a tool that helps where it can for everyone, protect our investments and defend the rights of all.  

Lewisville is what Community looks like, caring for each other. Let us make everyone here welcome. The act of running for office is talking to and listening to your voters, especially those who are too often left out of the conversations about their future in the community. 

Leadership requires the ability to engage and to create empathy for communities with needs and ideas. 

WHY RUN?  Because if it matters to the residents and small business owners of Lewisville – It should be addressed by City Council Members of Lewisville

Candidate's Platform
As City Councilwoman – my platform for the Lewisville Police Department includes the annual budget process, reviewing the emerging trends to explore options for alternative response to certain types of police calls through civilian personnel trained in mental health specializations, trained police personnel, or partnership with community service agencies.

Establish a Police Oversight Committee.
Establish Community Policing Program.
Help Provide wider public awareness of access to "police encounters" via educational videos for all incoming ninth graders under the Sandra Bland Act.
Help develop and implement a method for using actual body camera videos of officer interactions as part of a follow-up training opportunity for identifying hidden biases.

As City Councilwoman – my platform for the City of Lewisville includes the creation of a full-time position dedicated to championing diversity, inclusion, and transparency within the city organization and in public engagement. Prioritize employee recruitment efforts focused on minority candidates through an intentional program of advertising, site visits, use of professional consultants. 

Development of Leadership inclusion for all City employees. 
Create new training programs for Public Works = employing residents. 

Help review the development of a publicly annual report on the demographic data related to new hires, promotions, and total workforce under the city umbrella.  

As City Councilwoman – my platform for the Lewisville Chamber of Commerce is to work with the City under the agreement with the Chamber to ensure inclusiveness in small business workshops for current paying Chamber Members.

Look into more diversity programs under the Chamber umbrella.
Develop a more minority Chamber team and board under the City agreement.
Create a team between the City Economic Development and the Chamber to provide local businesses with the tools, training, and resources to help businesses thrive in our community.  We see far too many new businesses close. 
Working with the City and the Chamber on creating new life to the Music City Mall – the heart of our community. Grow Lewisville = Opportunities and Development

PENNY MALLET THE CANDIDATE
Penny Mallet, entrepreneur, and a political leader founded and belongs to several groups and organizations devoted to voting rights and tracking social issues. Her most valuable procession is her NAACP Metal of Honor for her community work and leadership awarded in 2019.
As a resident of Lewisville, she wants access to the opportunities available to the residents of her community. 
Penny Mallet left Corporate America to run a Private Foundation. CKM Foundation gives back to disadvantage girls in our communities.
She is a local businesswoman involved in numerous non-profit and government organizations in Texas. 
Penny Mallet is Founder and CEO of a Private Foundation where runs projects end to end associated with CKM Foundation, LLC both Charity & Retail tracks. 
The Foundation has one mission – helping young women feel Stronger, Bolder, and ready to Lead in their communities. 

Penny Mallet is married to her spouse Rawlin Mallet and they have one son living in Florida. 
Penny Mallet is from San Antonio, Texas. She moved to Lewisville, Texas 25 years ago.

It is always a Bold Decision to run for office and participate in the Democratic Process for our communities. We can protest all we want on the backend – unless we vote and make changes on the frontend, nothing changes.
Vote for the decisions that impact your life where you live – it will make a world of difference.

Penny Mallet established a little Free Library in Old Valley Orchard Park but supplies all local little Free Libraries Food pantry locations in the community.
Penny Mallet enjoys staying connected with the needs of our communities and believes in uplifting those that have fallen on hard times.

Penny Mallet is a Community Activist and a recent 2020 graduate from The Lewisville Chamber of Commerce Class of #34,the City of Lewisville Citizen's University and Lewisville Citizen's Police Program Class of #42 in 2019.

A current member of the Lewisville CERT (Community Emergency Response Team) program – a new program established to assist the community with field operations. The program educates individuals about disaster preparedness for hazards that may impact their area. CERT is a critical program to engage everyone in America in making their communities safer, more prepared, and more resilient when incidents occur. Her most recent project with the Team was assisting in the Covid-19 Vaccines in Lewisville and Denton County.
Penny Mallet has been recognized in the Lewisville community under the American College of Surgeons Committee on Trauma for STOP THE BLEED Course in January 2020. STOP THE BLEED is a registered trademark of the US Department of Defense.
Penny Mallet completed 2020 Census Training and walked the Community of Lewisville helping residents complete and understand the importance of the funding it could bring to the community for the next 10 years.

As a Community Leader on the 2020 Mayor's Commission – I look forward to turning the page in Lewisville
As Councilwoman, I hope to accomplish my Certification as a Certified Municipal Official from the Texas Municipal League Institute – TML. What does that mean to you? It will mean that as your City Councilwoman- I will be attending trainings, conferences host town hall meetings and participate in forms to enhance service to the community of Lewisville. 
This is something we need to show the community our ability to be more transparent and moving forward to new services from our City Council Members.